Hello Friends!!
Well I joined Junior League! It was sort of on a whim, and I still am not completely sure what I got myself into. So far it seems a lot like sororities which I loved! We have monthly general meetings and other meetings as well. We were put into groups by where we work/live so that we can meet people in our area.
We had our first meeting for our new group or provisionals in August. We got to meet the people in our group and our group leader. I knew one woman going into this and she has sort of taken me in as a little sister! We have some more meetings and stuff this month so hopefully I'll get to meet more people. So far we've had happy hours and some volunteer opportunities which is great fun.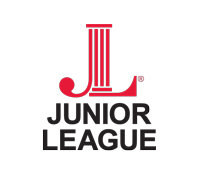 My Junior League chapter works with women and children that have escaped abusive homes or relationships. We work a lot with those protected communities. I can't wait until I get the chance to work with some of these amazing women. My group is going to throw a Halloween party for some of the kids we work with. I'm very excited for this. I'll keep you updated as I go along.
Have you joined anything new?
XOXO