Hello Fellow Clubbies!
Well we are three months done with the year (1/4 of the way!!) and I haven't really upped my reading game. As I mentioned in my
101 in 1001 final day
, I didn't get through my list and I only missed it by 3 books!! It was very disappointing to say the least. February was rough in terms of not getting any reading done. For whatever reason I stayed on the same book for over a month even though it was a good and easy read. This month was my last push before
101 in 1001
was over and before starting my new challenge!
one//
Where'd You Go, Bernadette?
by Maria Semple
I LOOOOVED this book! It is just so easy to get caught up in the book that you forget about the world around you. Honestly, it is a fairly easy ready. But I really like how its written; a compilation of letters/emails/notes/faxes/etc between people to tell a story. It is cool to be able to read from so many perspectives, a seemingly benign book that turns into a captivating mystery being written right in front of your eyes! Go read it.
two//
The 5 Love Languages: The Secrets to Love that Lasts
by Gary Chapman
I read this one by request of someone else. I was not sure what to expect (okay false, I thought it was going to be cheesy and weird!) but I really ended up enjoying it. Its actually a quick ready (it took me one afternoon) and you learn so much about yourself. I now know how I require to be loved in order to have my "love tank full" which is really amazing. I think knowing yourself like this can really revolutionize relationships (not just romantic ones). I would recommend reading it.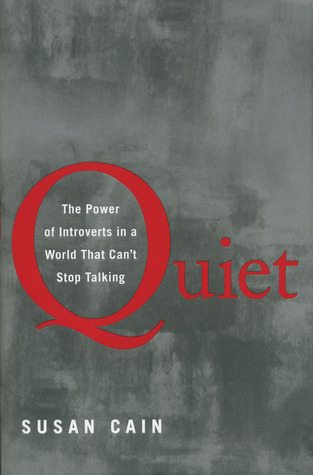 three//
Quiet: The Power of Introverts in a World That Can't Stop Talking
by Susan Cain
As an introvert I was very intrigued by this book when my junior league added it to the list of books for our monthly book club. Funny thing is I actually listened to her
TEDtalk
before I even picked up this book!
What are you reading?
XOXO