Hello Friends!
I seem to be having an off day and lacking inspiration. So I thought that I would just share some of the fun things I've seen on the Internet. Hopefully next week I will be able to get some more inspiration. It will be a quiet weekend, just what I need to relax and recharge.
So I actually have not see Moana.... I know, I know how could I? My sister is obsessed with it and so I've been trying to get around to watch it. I loved this dance. Simone is just amazing and Auli'i's singing is breathtaking. Really could not stop watching it.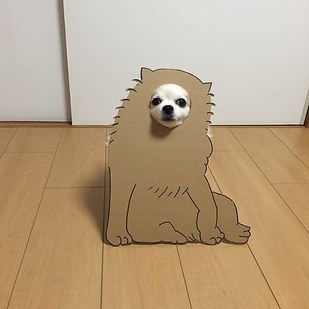 This one is absolutely hilarious!!! I love people using cutouts for different things. I also like
this one
. It is so funny. People are so creative.
As you all know by now, I am a Red Crosser. Which means that I am a Red Cross Volunteer and I spend A LOT of my time doing stuff for them. I really love the agency and what they do. I know it is not always easy to do that work, but we have some amazing clients and volunteers. If you are interested in volunteering please, please, please check out your local chapter, or you can email me.
My friend is getting married in January. I am very excited for her wedding!! She asked me to be one of her bridesmaids. I am very excited to be a part of her special day! She found a really great website for us to order our bridesmaid dresses. It is really awesome because we order a couple sizes to our house and then we can just try them on an officially order our own dresses. It is so much more convenient than trying to find stores in each of our states.
What's on your radar?
XOXO